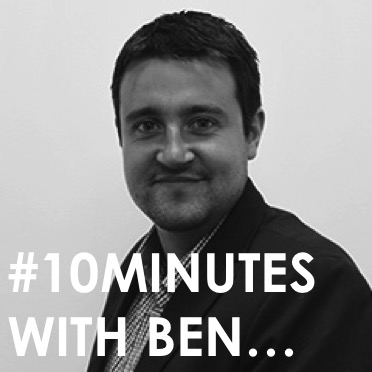 Ben Harding, originally from the UK, is our fantastic accounting support temporary consultant. Ben is a huge fan of Melbourne and can regularly be seen out and about in town or down at the beach on his Jet Ski.
Hometown?
Bolton, North of England.
Favourite film?
It has to be the Green Mile.
Favourite song?
Chippy Tea, Lancashire Hotpots.
Favourite food?
Thai Green Curry.
When I'm not working I'm…
Usually doing something involving food or the beach!
Favourite thing about recruitment…
Having the opportunity to meet with interesting people on a daily basis and visiting various great businesses throughout Melbourne.
Best thing about working at TwoScots…
The company genuinely appreciates your hard work. It's also fast paced on the accounting support temporary team, so there's always something new to work on and I thrive on the challenge.
Tell us something we don't know about you?
I'm a World Record Breaker! When I was 12, I drove a Scalextric car around the world's longest track! You can read about it here.
Favourite thing about Melbourne?
The beach in the summer.
Dream job?
An F1 driver.
If I were Prime Minister for one day I would…
Buckle under the pressure!
Best place for brunch in Melbourne?
Cargo, Docklands. Amazing views and food.
The things I look for in a candidate are…
I look for positivity, a friendly personality and someone who really enjoys their profession.
I like my tea/coffee…
Strong with milk.
Get in touch with Ben at ben@twoscotsrecruitment.com.au or call 03 2864 2000.
Find Ben on LinkedIn.