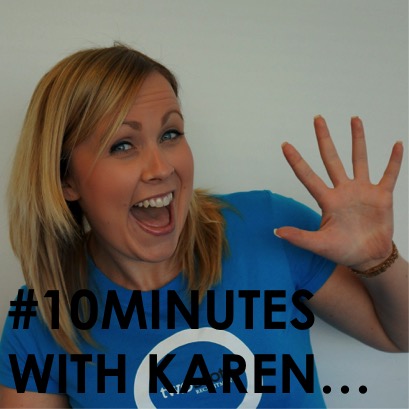 Karen Gauld joins the TwoScots team this week all the way from a place close to our hearts, Scotland. She brings with her a wealth of experience in recruiting for office support and a love for all things Melbourne. Welcome!
Hometown?
A little village called Dunecht in Aberdeenshire, Scotland.
Favourite film?
Bridesmaids, without a doubt! I've probably seen it over 20 times!
Favourite song?
Thanks to my gorgeous wee niece's, it has to be "Let it go" from the movie Frozen. Every time I hear it I picture their wee faces and crazy dance moves!
Favourite food?
Mexican food is my absolute favourite. Buy me a chilli beef burrito and I'll be your friend forever.
When I'm not working I'm…
Travelling around, seeing as much of the world as I possibly can!
Favourite thing about recruitment…
Is being the person that can genuinely change someone's life and career. I love the fact that my job is entirely based around getting to know, and understanding people – candidates, clients and colleagues.
Best thing about working at TwoScots…
We are a fun and social bunch who work hard and play hard, but have a massive focus on integrity and professionalism. We get the balance just right.
Tell us something we don't know about you?
My favourite past time is quad biking… and as a former tom-boy, I am pretty good at it!  
Favourite thing about Melbourne?
The foodie culture. Without a doubt!! Especially when enjoyed hand in hand with a nice cold beer in the sunshine.
Dream job?
Judith Chalmers is my absolute hero. Being paid to go on holiday and show people your travel experiences. She's living the dream.
If I were Prime Minister for one day I would…
Wonder how on earth that happened!
Best place for brunch in Melbourne?
So far, it has to be Cumulus for their amazing baked eggs. Anywhere that serves awesome baked eggs will be a winner for me!
The things I look for in a candidate are…
Proactivity, drive, ambition and personality.
I like my tea/coffee…
STRONG black coffee in the morning and fruit tea at night! Melbourne has already proved to me that they do both extremely well!
Get in touch with Karen at karen@twoscotsrecruitment.com.au or call 03 8624 2512.
Find Karen on LinkedIn