When it comes to an entertaining breakfast, Twoscots has it covered. On Friday morning we brought world record-breaking explorers Cas and Jonesy to Crown to regale our guests with stories from their adventures crossing the Tasman Sea in just a kayak and making it across 2275km of ice to be the first in history to reach the South Pole unaided on foot.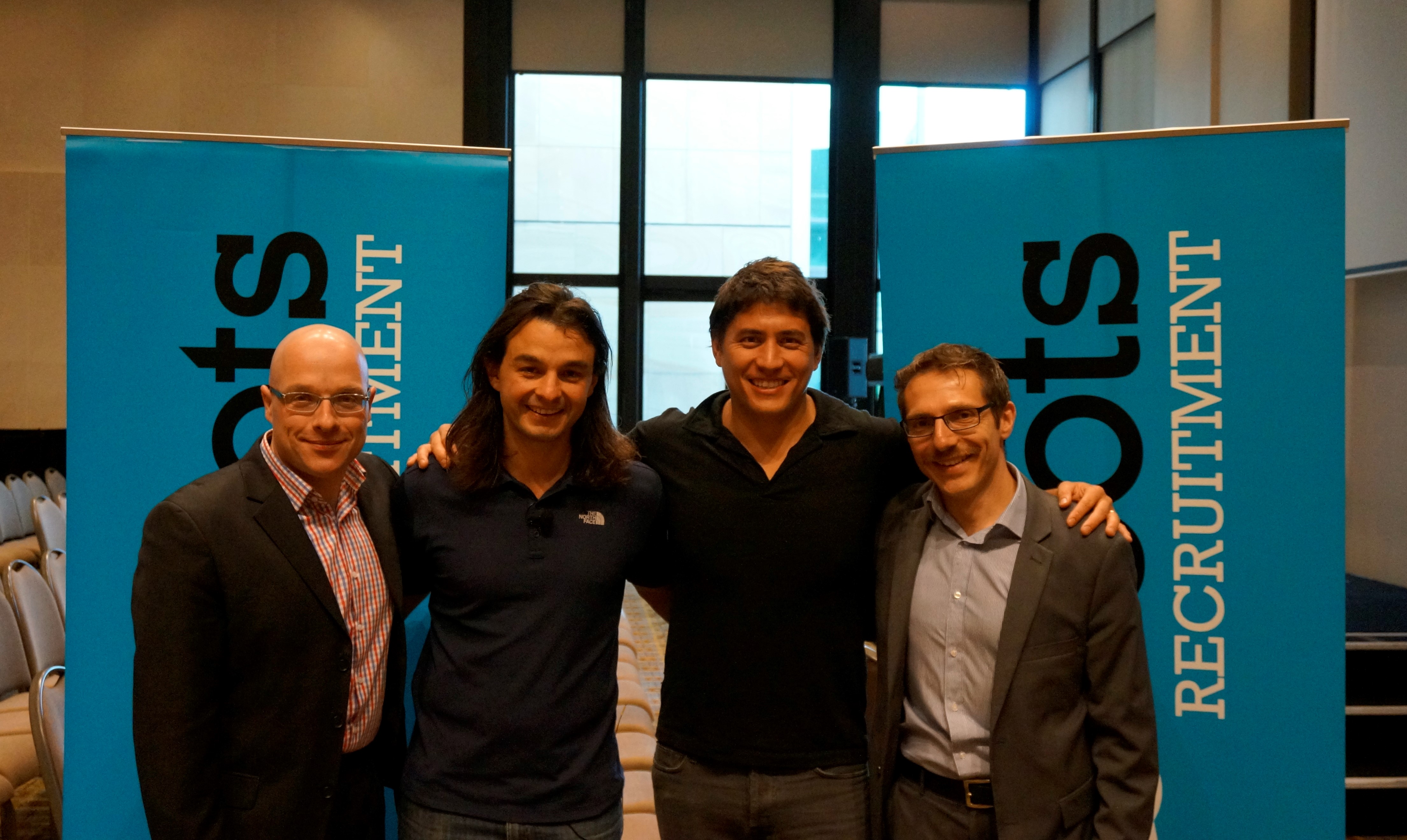 With the magnificent backdrop of the Yarra River behind them, the incredible duo wowed the audience with tales of near death, pure determination and the awesome bravery it took to make history not once but twice!
Our theme up to now has always been sport, our first breakfast being with Ernie Merrick, the then Melbourne Victory Coach on the day the 2010 World Cup kicked off. Next up we had Mick Malthouse, just after he had "retired" the first time and in November 2013 on the day the Ashes started we had a very entertaining "Movember with Merv" breakfast. All have been memorable events and very inspiring, and over the years we have seen numbers grow and grow. So on Friday it was no surprise to see 160 excited guests turn up at 7am to hear what was to be another memorable and inspiring talk.
For those who aren't familiar with their story, most recently, the duo completed the longest unsupported polar expedition of all time in 2012. In 100 years of polar exploration no one had EVER walked from the edge of Antarctica to the South Pole and back without assistance. Many had tried but none had ever succeeded! Four years earlier they crossed the Ditch – paddling over 3300km without assistance across the Tasman Sea for another world first.  Braving 10-meter swells, howling winds and enduring severe food and sleep deprivation and adverse winds and currents, they came out of the other side world record breakers.
As you can imagine, with these adventures come amazing stories, both filled with laughter, amazement and tears delivered by two guys who give a feeling of just being two normal Aussie blokes. Recalling their adventures and showing short clips of the extremes they endured, they prove that anyone can achieve anything if they put their mind to it. All they need to do is prepare correctly and really believe that they can achieve it.
Travelling to the end of the earth and back, along the way they had to fight the harshest conditions and mental demons that these extremes can deliver, literally looking death in the face and conquering it. Of course, these extremes are something that not many people can say they have experienced but we all have our own mental demons. Cas and Jonesy showed us that you can overcome them no matter how big or small if you have the right attitude.
For two hours they had a room full of 160 people captivated by every word. Personally for me, the message that I took away from it was that you need to thoroughly prepare to be able to deliver to the maximum and go over and beyond. You must also be prepared to be flexible and step away from the original plan to achieve your goal and, most of all, you have to keep fighting even when the odds are stacked against you. No matter what happens, keep going.
Every person in the room came away with their own lessons and I believe we have all been inspired to rise to our own daily challenges. In the last couple of years since their last exploration, Cas and Jonesy now have young families so it's encouraging to know that these incredibly heroic and inspirational Australian explorers are also currently changing nappies and dealing the terrible twos. Not quite as big a challenge as crossing a glacier or two but its almost there…!