We are delighted to announce that we have recently added a new member to our growing team! Leona will be working as part of our Office Support division here in our CBD head office, looking after all temporary and permanent recruitment.
Leona is originally from Co. Tyrone, Northern Ireland and has lived in Australia for the past three years; she brings a wealth of experience to the team, having spent the past two and a half years in Brisbane working in sales and consultancy. We are so excited to have her on board!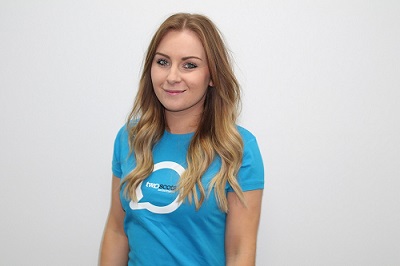 I had a chat with Leona about her workplace philosophy and what she likes to get up to outside of TwoScots… "I take pride in being part of a fun and inclusive working environment, whilst developing and building long term relationships with clients and candidates. Outside of work I love spending time with my friends and if I am not trying to go to the gym I will be enjoying Melbourne's finest food and culture".
I then asked her a couple of very important questions in order to get to know our new recruit a bit better, we have her answers below.
1) What 3 things would you take with you to a desert island?
A blanket (as I am always cold)
A knife, for food purposes
Chocolate (as I have a very sweet tooth)
2) What would you do with unlimited cash for 24 hours?
Buy an endless supply of clothes and shoes
3) Who is your favourite Scot?
I would have to say Kevin Bridges the Comedian
4) If you could pick one place in the world to travel to, where would you go?
South America
5) Tell us an interesting fact about you that we wouldn't know?
I am an All-Ireland Irish Dancing Champion
Holly x